My name is Suellen Sankey and I'm honoured that you've stopped by to learn more about my passion project and me.
To me, oganising is more than just getting things in order, but freeing up space in your environment and mind to allow for a more simple, relaxed life. Organising is something I just do, something that I love. Someone just has to hint at an overflowing wardrobe, or chaotic office and I'm thinking how I could help.
I'm a proud wife and mother to two young children, living a productive life in South East Queensland.  Prior to becoming a professional organiser, I dabbled in many different roles in search of what I was truly passionate about, before deciding to start my own business in professional organisation.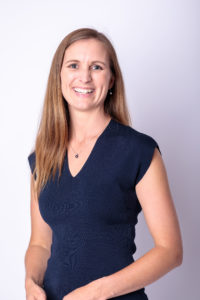 When I think back to that time of deliberation, I find it fascinating to discover that the roles I enjoyed most involved spending my day either organising physical items or assisting people in creating daily routines. Some of the best roles were the ones where I was displaying products on shelves or helping people organise their travel itineraries.
It wasn't until my sister-in-law planted the seed of me becoming a professional organiser, that I was able to consider my passion as something more than a hobby.  In that moment, I instantly felt my heart overflow with joy at the realization that I could have the opportunity to help and mentor others to live a more productive and fulfilled life.
"My passion is to help others release the burden and release the weight that can come with having too many items out of place. I want them to become proud of living in a home that helps them feel relaxed and more in control of their everyday life."
Having an organised home doesn't mean you have to throw away your most treasured possessions and embrace minimalism. To me, being organised means living with a balance of practical items (ones that assist with your day to day lifestyle choices) and items of emotional significance.
I believe organisation is less about what a space looks like and more about how each space in your home feels.
"You will know when you are organised because you will feel organised."
You will stop spending copious amounts of time looking for things because everything will have a place. You will reduce your late fees because you will know which bills need to be paid and when. Life will still get busy or chaotic, but you will feel less frustrated or overwhelmed and more in control of your home.
For lasting results, a space must, first and foremost, function before it's made to look pretty. My motto is 'it needs to be functional before it's made to look pretty'. 
The Blue Lilac flower symbolises 'happiness & tranquility', which is why I chose it for my business identity. That's how I want your home to feel. I want your home to be a place of peace, not an overwhelming project.
I am so excited to be sharing my journey with you. I look forward to connecting with you soon.
Take care,
Suellen